The Merry Mage Affiliate Program
Monetize your adult audience by promoting The Merry Mage and getting a cut of all the Gumroad sales you generate.
For recurring membership sales, you'll continue to get a recurring cut as long as their membership is active. (Pretty cool, huh!)
You need to apply to become an affiliate and be accepted into the program.
---
Who's a good fit for the affiliate program?
I'm looking for affiliate partners who have an existing adult audience that's aligned with my own audience.
Examples of this might include:
You are an adult creator and have an audience via Deviant Art, Twitter, IG, Patreon, or other channels
You run a Rule34, hentai, or general adult website
You run an adult forum or discord server
You have access to an adult-friendly audience via other platforms
People who are NOT a good fit are people without an existing audience who would need to spam to promote.
---
Example
Say you're a Rule34 creator and have an audience of around 1000 people (via IG, Patreon, and DeviantArt).
After being accepted into the affiliate program at the Silver Tier level, you share your affiliate link with your base.
In the first week, your link generates $540 in Gumroad sales, most of which is recurring either monthly or annually.
You get a 30% cut from these sales, or $162, and will get 30% each time any membership payment recurs (monthly or annually).
Not bad for just a small amount of work!
---
The Affiliate Levels
I'll assign you an affiliate level based on how large your audience is and how aligned it is with my base.
Most folks start at the Bronze level and then move up as you earn more.
Bronze Level: 20% commission (for small audiences or low alignment, or starting out)
Silver Level: 30% commission (for medium audiences or medium alignment)
Gold Level: 40% commission (for large audiences or highly aligned)
I'll let you know your affiliate level when you sign-up.
---
How it Works
Apply to become a Merry Mage Affiliate. I review each application individually and will get back to you within 48 hours.
If accepted, you'll then set-up an account on Gumroad.com which will be used to generate your affiliate links, track your sales, and do payouts.
Once you get your custom affiliate links, you start promoting them to your audience.
On a weekly basis, Gumroad will payout your commission of the sales you've generated to your PayPal or bank account.
As you generate more sales, your percentage can increase from 20% up to a 40% commission.
Note: You will get commissions only on sales that happen through Gumroad. Unfortunately I don't have a way of tracking Patreon sign-ups, so those aren't included. The majority of sales however happen via Gumroad, not Patreon.
Have questions? Use the contact form below.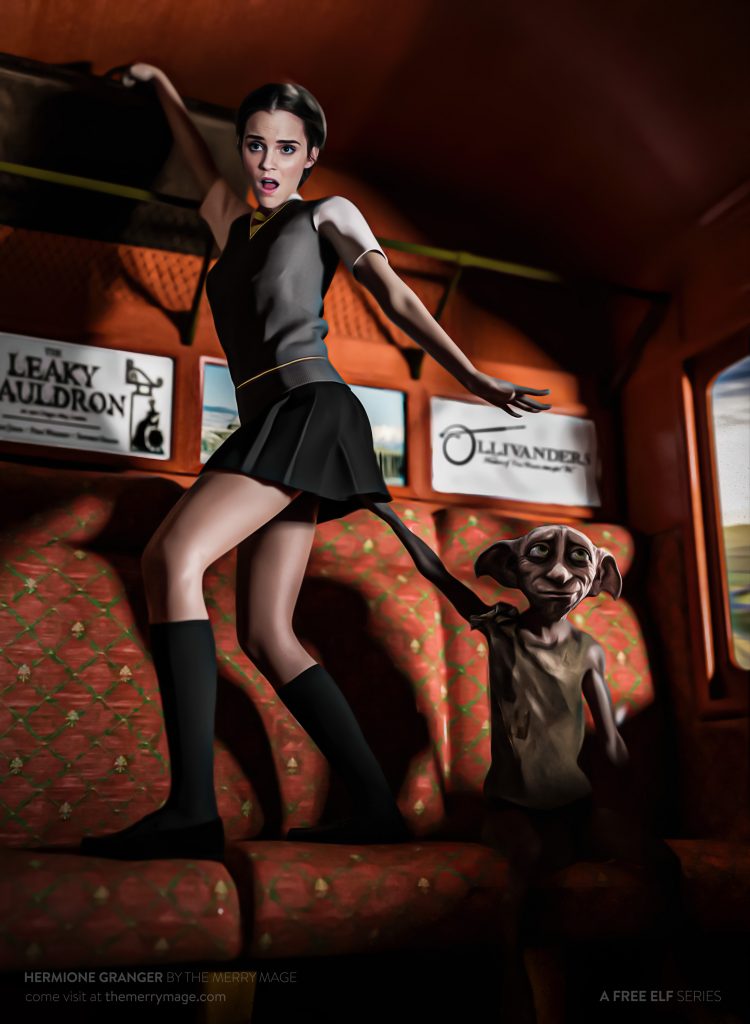 Monetize your adult audience as easily as Dobby fingers Hermione's sweet little bum ; p
Got any questions?
Drop me a line!