COMING THIS WEEK

Gwen (18+), MJ, & Venom | Spiderman: Into the Spiderverse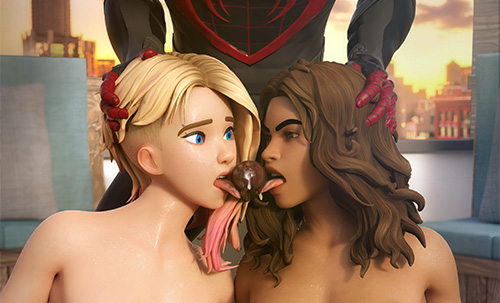 Miles Morales can't believe his luck.
Gwen & MJ are naked on their knees sucking his cock.
He grabs Gwen's head and thrusts his cock down her throat, choking her a bit.
And he's just about to cum when... Venom attacks!
Poor Gwen & MJ - their holes are gonna to get filled tonight!!! 😲

** This set will include animated videos & ATWT **
Hermione, Ginny, & Luna | Chapter 9 Part 1: Sex Slaves!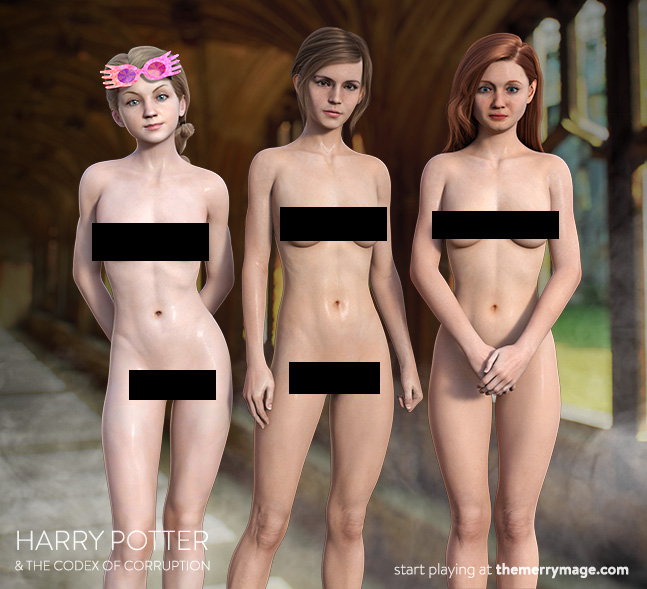 In Chapter 9, Harry uses the forbidden spell: Servum sexualis

The girls are reduced to sex slaves, desperate to please Harry.
They crave humiliation and to be utterly used and violated in all their holes.
In Part 1, we'll see the girls drop to their knees to suck off Harry together.
Harry finishes off on their faces, as they eagerly lick his cum off each other.
** Featuring a new and improved Luna model ; p **
Note: All characters are 18+ in this game
Jumanji
Image versions (5): Captured!, Torn Outfit, Nude Version, Double-stuffed by tentacles, Gangbanged!
Preview the Scene | Member Access
Scenes #150 & #151
Those are just the scenes from 2022.
To see all my scenes from 2021 or 2020, click the buttons below: