This game is currently being expanded

I'm adding more to the game, so come back often to check out the new content!
You play Harry Potter and you've just acquired a dangerous manual of dark sex magic.
The spells start out naughty, like letting you see through a girl's clothing.
But as you progress, the spells become more twisted and depraved.
Explore your darkest cravings and compel the girls to satisfy them all.
But be careful or you'll end up dead, expelled, or consumed with darkness!
---
Characters I'll be featuring include:
Hermione Granger
Luna Lovegood
Ginny Weasley
as well as original characters, like Hailey from Ravenclaw and Aurora Glimmerstone
---
Images & Videos by Nick Smith
Text written by Max Walker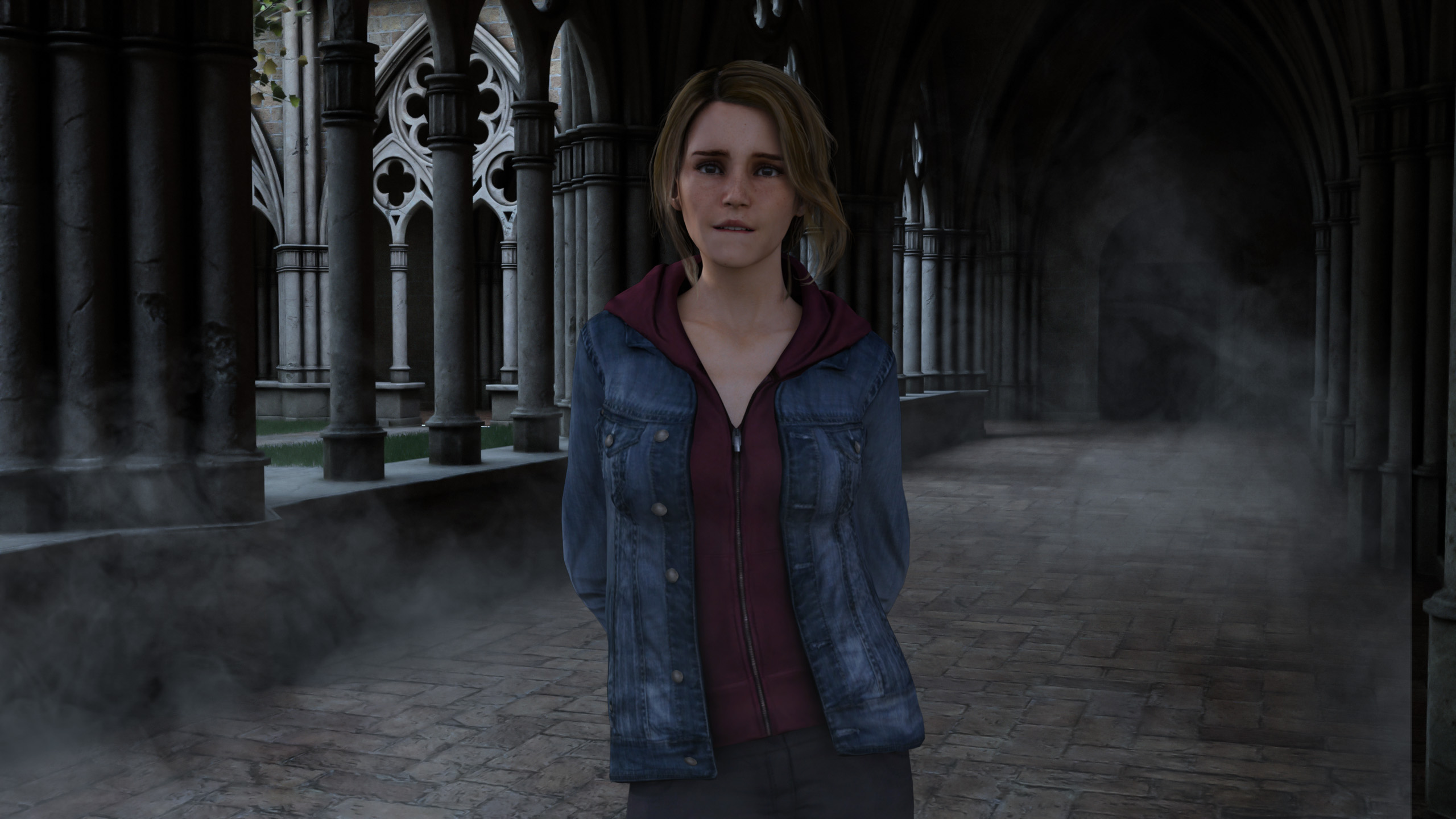 Gameplay Style
In this choose-your-own-adventure style game, you'll navigate through the world of Hogwarts, finding girls and trying out different dark sex magic spells on them.
As you progress, you'll learn spells like:
Transpericum - uncovering what is hidden (under their clothes that is!)
Membrum spectrus - better known as ghost cock...
Ejaculum faminus - making the target crave your cum
Servum sexualus - making the target your sex slave...
You'll see the results of the spells in a mix of images, videos, and interactive modules.
---
Starting the Game
All members get access to the game in real-time as I expand it.
Annual members and game purchasers will get exclusive access to bonus scenes.
Anyone can play Chapter 1 and the first part of Chapter 2 for free
The Characters So Far...
Here's four of the characters I've created so far for the game.
Starting with Chapter 6, I use a hyper-realistic and improved model of Hermione.
And starting Chapter 9, I'll be using even more accurate models for Hermione and Luna.
Some of the original characters include Hailey and the host of The Nightly Show, Aurora Glimmerstone. ; p
Hermione 3.0
For years I've dreamed of creating a hyper-realistic digital version of Hermione, so I don't need to digitally paint her face for each scene.
This will also allow me to create proper animations with changes of expression, etc.
I've worked with a 3D modeler to create a Hermione 2.0, which is used from Chapter 6-8.
Then starting in Chapter 9 I'm using this even more accurate model, Hermione 3.0.
Luna Lovegood | Hyper-Realistic Version
Here's one my all-time favorite Potter girls: Luna Lovegood.
Check her out in Chapter 5, where you can strip her with the Transpericum spell and see her masturbate in the sun ; p.
Update: I've created an even better likeness beginning in Chapter 9
Ginny Weasley | Hyper-Realistic Version
Here's a preview of our favorite ginger submissive: Ginny Weasley.
I'm still working on improving the model, so expect a better version when she debuts in Chapter 8!
A Sneak Peek...
Here's a preview of one of the spell effects (Transpericum - to uncover what is hidden):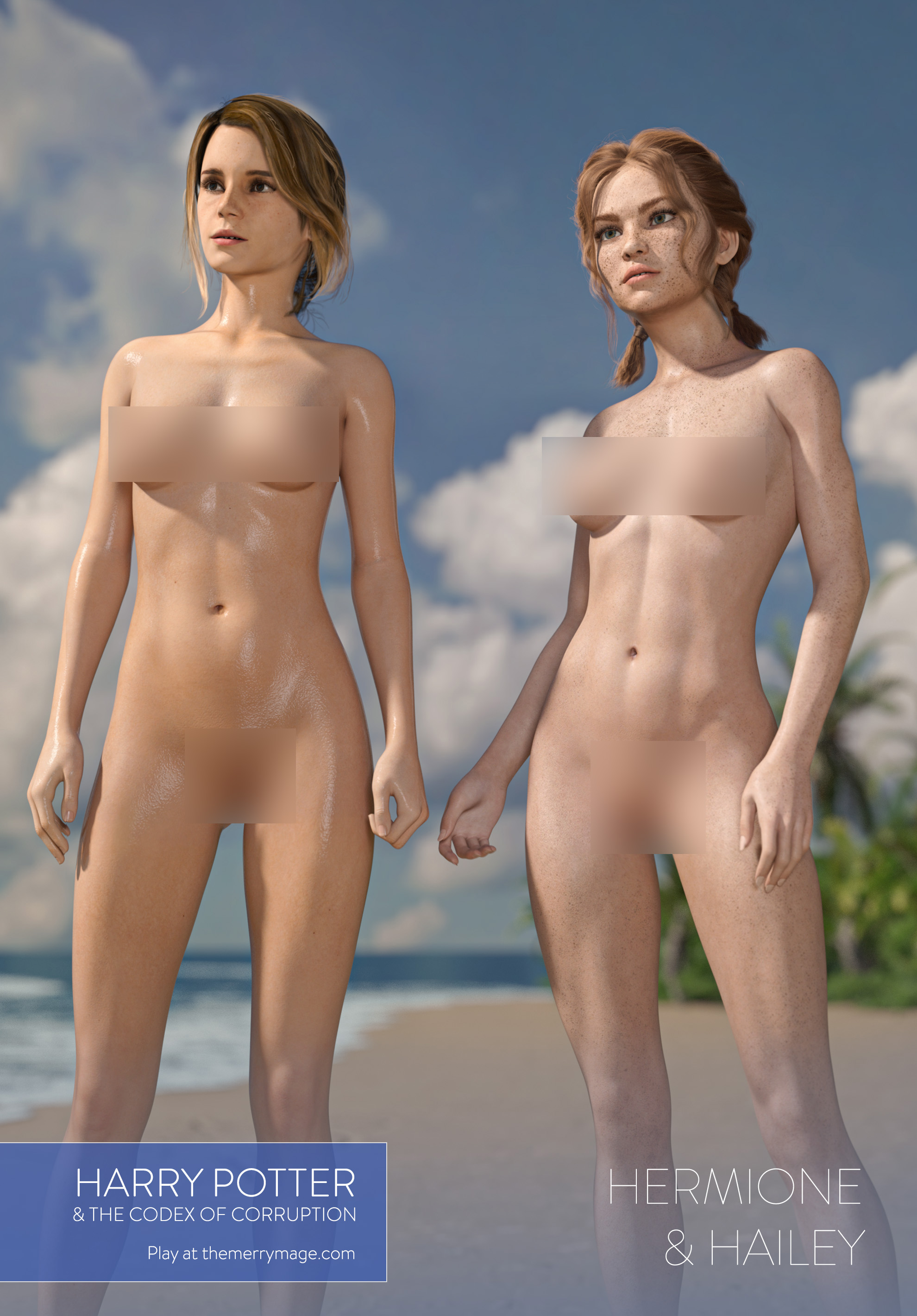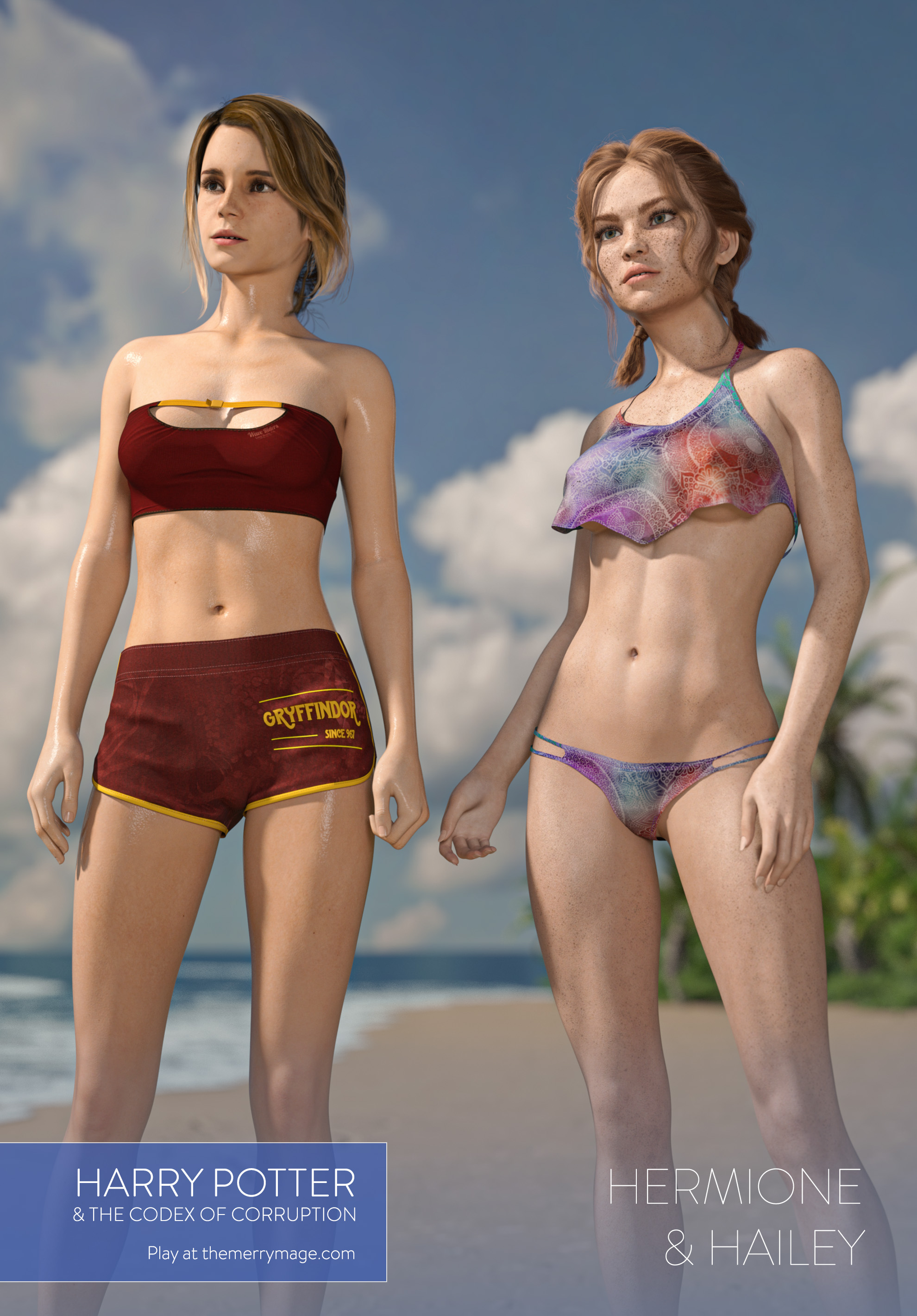 Game Dev Log & What's Next

Note: This interactive series is a parody and is for entertainment purposes only. All artwork is original.
All characters in the game are 18+ years of age.
Got any feedback, ideas, or bug reports on the game?
Let me know!