COMING NEXT

Arya (18+) & Sansa (18+) | Game of Thrones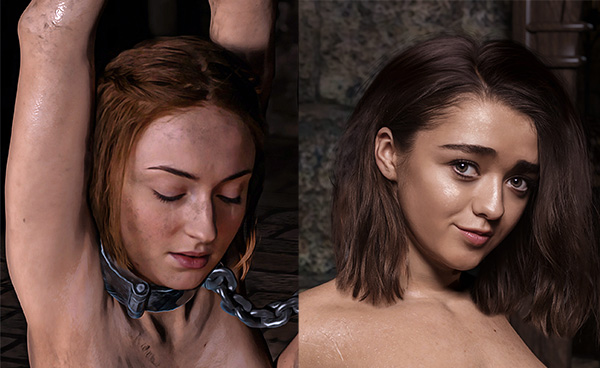 At Castle Black, Sansa & Arya give Jon a special present on his nameday:
Their eager naked bodies, missing their brother's love.
You'll see from Jon's POV, the sisters disrobing and kissing each other.
Then side-by-side, they offer you their tight little buttholes to plunder. 🍑🍑🍆💦
NEXT GAME UPDATE:
Harry Potter Game: Chapter 10 (Part 1)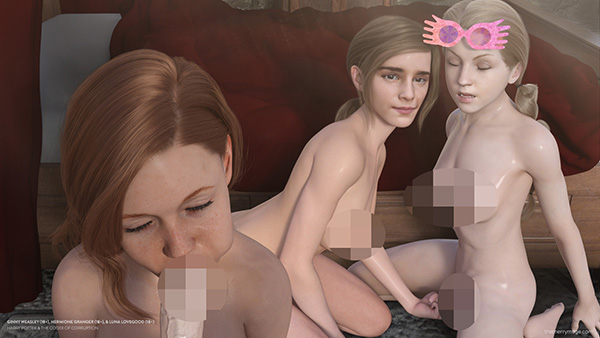 In Chapter 10 of the Harry Potter game, you've cast the forbidden sex spell.
The girls now obey your every command and perverted desire.

And how many twisted ideas you suddenly have!

This chapter includes public shaming, bondage, gags, anal, and pet play.

** Includes videos of Hermione bound & fucked in her tight teen ass & pussy**
Note: All characters are 18+ in this game
In my newest game, you play Harry Potter and you've just acquired a dangerous manual of dark sex magic.
Explore your darkest cravings and compel the girls to satisfy them all!
Are you up to the challenge?!
Featuring: Hermione, Luna, Ginny, Cho, Patil Twins, and Tonks
In my first virtual sex game, you are a Sith apprentice who has captured Rey.
To turn her to the dark side, you'll need to surface her suppressed desire to be sexually dominated.
Are you up to the challenge?!
Featuring: Rey Skywalker
FEATURED HEROINES
Here's the list of who I've featured:
Harry Potter: Hermione, Ginny, Luna
Star Wars: Rey, Padme, Ahsoka, Princess Leia
Game of Thrones: Princess Rhaenyra, Lady Alicent, Sansa, Arya, Dany, Margaery, Cersei
Disney: Elsa, Anna, Rapunzel, Cruella de Vil, Moana, Violet Parr
Marvel: Black Widows (Natasha & Yelena), Wanda/Scarlet Witch, Captain Marvel, Kate Bishop, Kamala Khan, Echo, Valkyrie, MJ, Jane Foster, Mantis, Gamora, Agent Carter, Invisible Woman/Sue Storm, Layla El-Faouly

DC Comics: Harley Quinn, Wonder Woman, Ratcatcher
Various: Wednesday Addams (18+) & Enid Sinclair (18+), Hitgirl (age 18+), Eleven (18+) & Max (18+) (Stranger Things), Naru (Prey), Katniss Everdeen, Bella (Twilight), Elizabeth Swann (Pirates of the Caribbean), Starlight & Kimiko (The Boys), The Bride (Kill Bill), Arwen, Chani & Lady Jessica (Dune), Billie E., Selena G., Charli D., Ariana G., Olivia R., Beth (Queen's Gambit), Veronica Mars, Amy Santiago (Brooklyn 99), Yennifer & Ciri (Witcher), Ruby Roundhouse (Jumanji), and more!
Want to see them all?
Any questions or feedback?
Drop me a line!