COMING TUESDAY

Arya Stark (18+) | Game of Thrones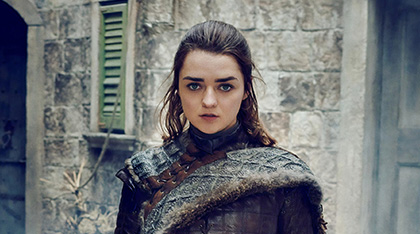 Arya plans a very special 18th birthday for herself.
She invites Jon Snow to her room in Winterfell Castle.
She commands him to strip and bind her...
...and then beat her with a leather paddle.
Then she wants his hard cock balls-deep in all her holes.
Will Jon be up to the task?
 * This scene will include animated videos *
---
Go balls deep in Rey's ass & give her a spanking 🍆🍑
Anal & Spanking is coming in January 😜
This will include new artwork for this expansion
New for 2022:

Animated Scenes!



I'm super excited to announce that I'll also be creating 4 animated scenes per month now.
Here's a teaser of my first one of Kate Bishop getting her first-time anal:
In this new virtual sex game, you are a Sith apprentice who has captured Rey.
To turn her to the dark side, you'll need to surface her suppressed desire to be sexually dominated.
Are you up to the challenge?!
Featuring: Rey Skywalker
FEATURED HEROINES
Here's the list of who I've featured (bolded) or will be featuring:
Harry Potter: Hermione, Ginny, Luna, Cho, Tonks
Star Wars: Rey, Padme, Ahsoka, Princess Leia, Jyn
Game of Thrones: Sansa, Arya, Dany, Margaery, Cersei
Disney: Elsa, Anna, Rapunzel, Cruella de Vil, Jasmine, Moana, Mulan, Ariel, Violet Parr
Marvel: Black Widows (Natasha & Yelena), Wanda/Scarlet Witch, Captain Marvel, Mantis, Gamora, Agent Carter, Kate Bishop, Echo, Wasp, Valkyrie, Shuri, MJ, Jane Foster, Psylocke, Rogue, Invisible Woman/Sue Storm
DC Comics: Harley Quinn, Wonder Woman, Ratcatcher, Jane (Doom Patrol), Batwoman, Catwoman, Supergirl
Various: Hitgirl (age 18+), Katniss Everdeen, Bella (Twilight), Elizabeth Swann (Pirates of the Caribbean), The Bride (Kill Bill), Arwen, Chani & Lady Jessica (Dune), Beth (Queen's Gambit), Veronica Mars, Faye Valentine, Yennifer & Ciri (Witcher), Ruby Roundhouse (Jumanji), and more!
Want to see them all?
UPCOMING VIRTUAL SEX GAMES
Hermione Granger & Friends
TBA (Black Widow)
TBA (Padme Amidala)
TBA (Sansa Stark & Arya Stark)
Any questions or feedback?
Drop me a line!