This series is currently in progress.
Check back often for new scenes as I complete them!
Part 1: Eleven (18+) gets bred by a demogorgon on her 18th birthday
"Her friends threw a surprise 18th birthday party for Eleven at the local arcade.
But they were all in for an even bigger surprise...
A new form of demogorgon - one designed to breed - showed up.
Once everyone had fled or were slain, there remained only Eleven, his prize.
He filled her with his evil seed and then disappeared.
Just one month later, she was fully pregnant with the demon child hybrid.
Closing her eyes, she could communicate with it, and knew it was capable of love..."
Note: This scene takes a few years forward, when Eleven is 18 years old.
Slide the bar down to strip Eleven (censored, but members see the full nude version)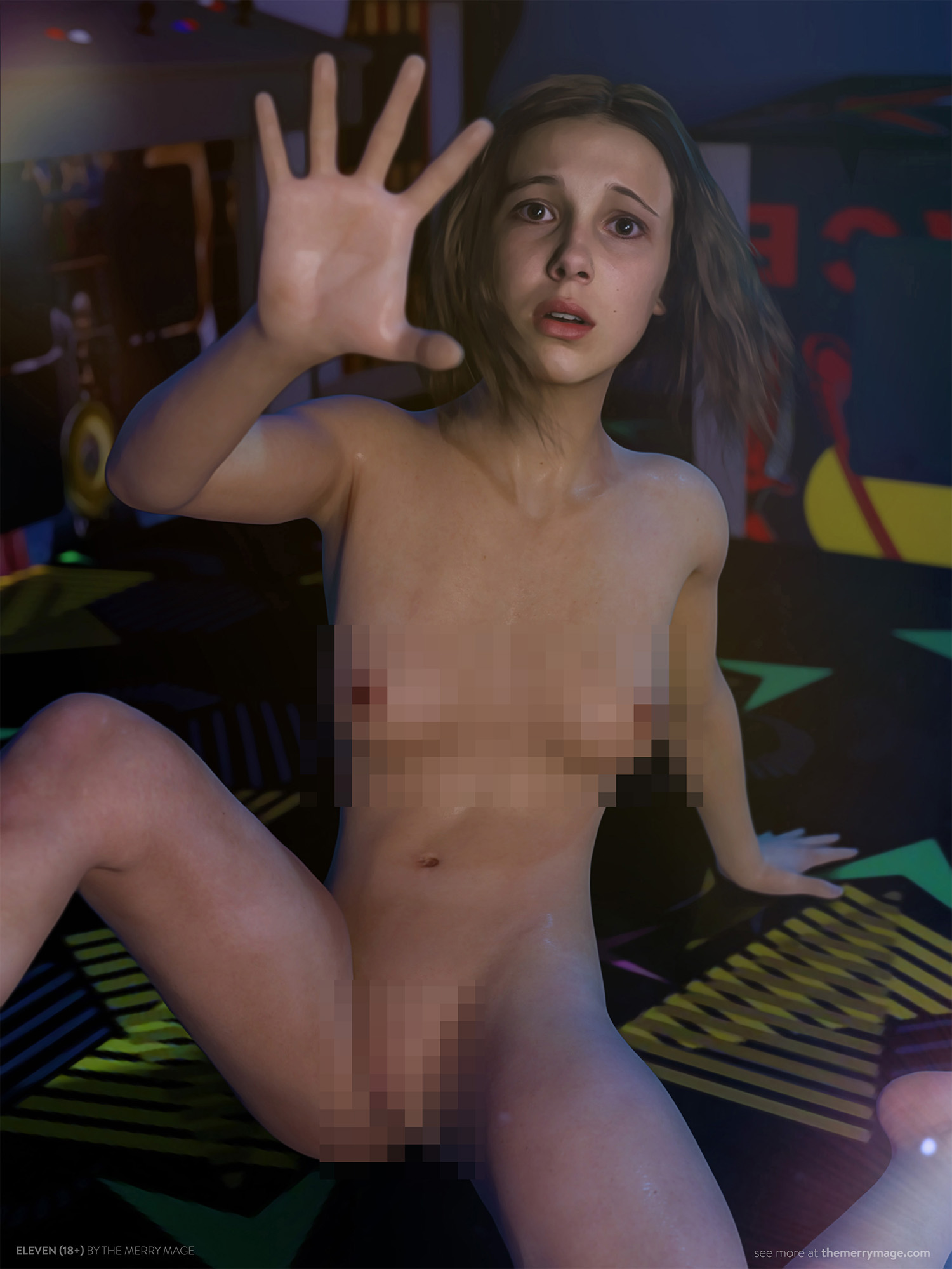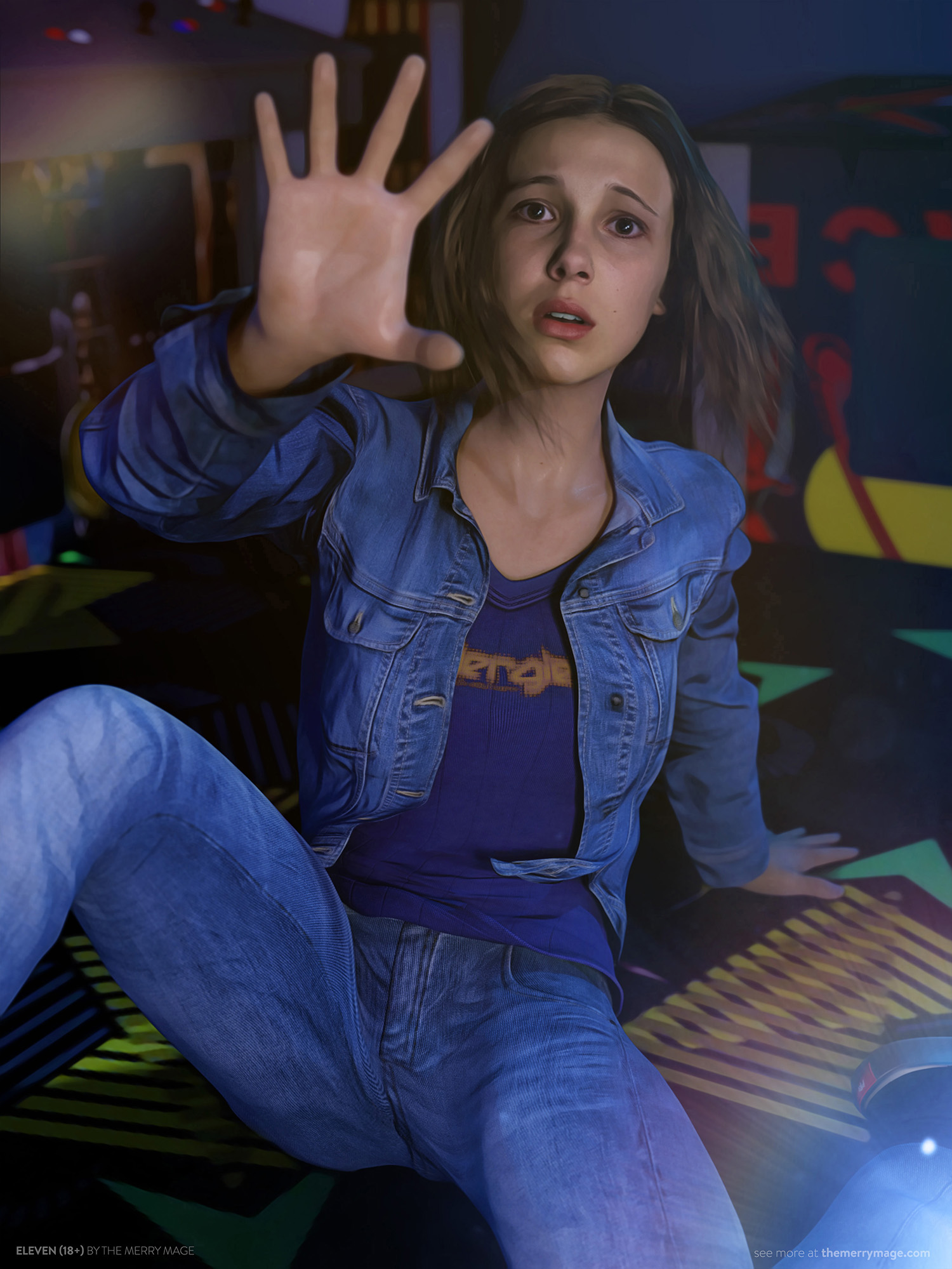 Part 2: Max (18+) gets bred by a demon-possessed Eleven (18+)
The demon enters Eleven's mind during the night, when her mental defenses are lowered.
It has seen the demon-child born of her and the demogorgon, and it wants its own child...
Born not of Eleven, but of her friend: Max.
Note: This scene takes a few years forward, when Eleven and Max are both 18 years old.
Scene 1: A possessed El seduces Max

Max already felt confused feelings towards her friend.
So when El offered herself, she was hesitant, but ready.
She began to explore El's body, licking her nipples with her soft tongue.
El's moans encouraged her, turning her on even more.
Scene 2: El reveals her massive demon cock

But when El revealed her massive demon cock, Max wasn't sure whether to be scared or aroused.
It was so big... could it even fit in her?
White semen dripped from the end.
Max tentatively tasted it, then eagerly licked up more.
She began to hunger for that monster cock deep inside her.
Scene 3: Max's pussy gets stretched by Eleven's foot long cock
Eleven lay on her back and motioned for Max to come over her.
Max's mouth was dry with fear, but she needed to feel that cock slide into her little cunt.
She mounted her friend and cried out as the massive cock stretched her wide open.
Seeing the mixture of pain and pleasure on Max's face, Eleven fought the demon within her.
She knew the pain of bearing a demon-child and hated that she was impregnating her friend.
Eleven went into herself...
She could see the demon now in the Upside-down, a horrific beast with writhing tentacles, ready to pump Max full of its evil seed.
Eleven strained, trying to smash it aside in her mind, but as she felt the cum gushing from her cock, she knew it was too late...