Ellie (18+) gets tied up, stripped naked, groped, and then a full nelson anal
Note: After my recent stroke, I'm so happy to be back to work and able to do artwork once again. This Ellie set was originally delayed as I struggled to get a likeness and body type I found hot enough. Hopefully I've finally got it?

Also, note that this is HBO's The Last of Us, not the video game version!
* * *
Ellie and Joel get into a huge fight and she decides to ditch him.
The first couple of days it felt really freeing to finally be on her own again.
But if she's honest with herself, she's missing him a bit by the third evening.
She finds an abandoned mansion and decides to camp there for the night...
Scene 1: Something in the mirror...
Wandering around the mansion she begins to feel lonelier than ever and misses Joel.
There's an old floor length mirror still hanging on the wall.
Ellie stares at herself in it, looking at the bags under her eyes and feeling exhausted.
She imagines Joel there with her, wrapping his arms around her, holding her against his warm body.
Fuck he's old, but she kept having these thoughts. These fantasies...
Suddenly she is jolted back to reality - did something move in the reflection behind her?!?
-
Move the slider down to remove Ellie's shirt and reveal those gorgeous titties!
Slide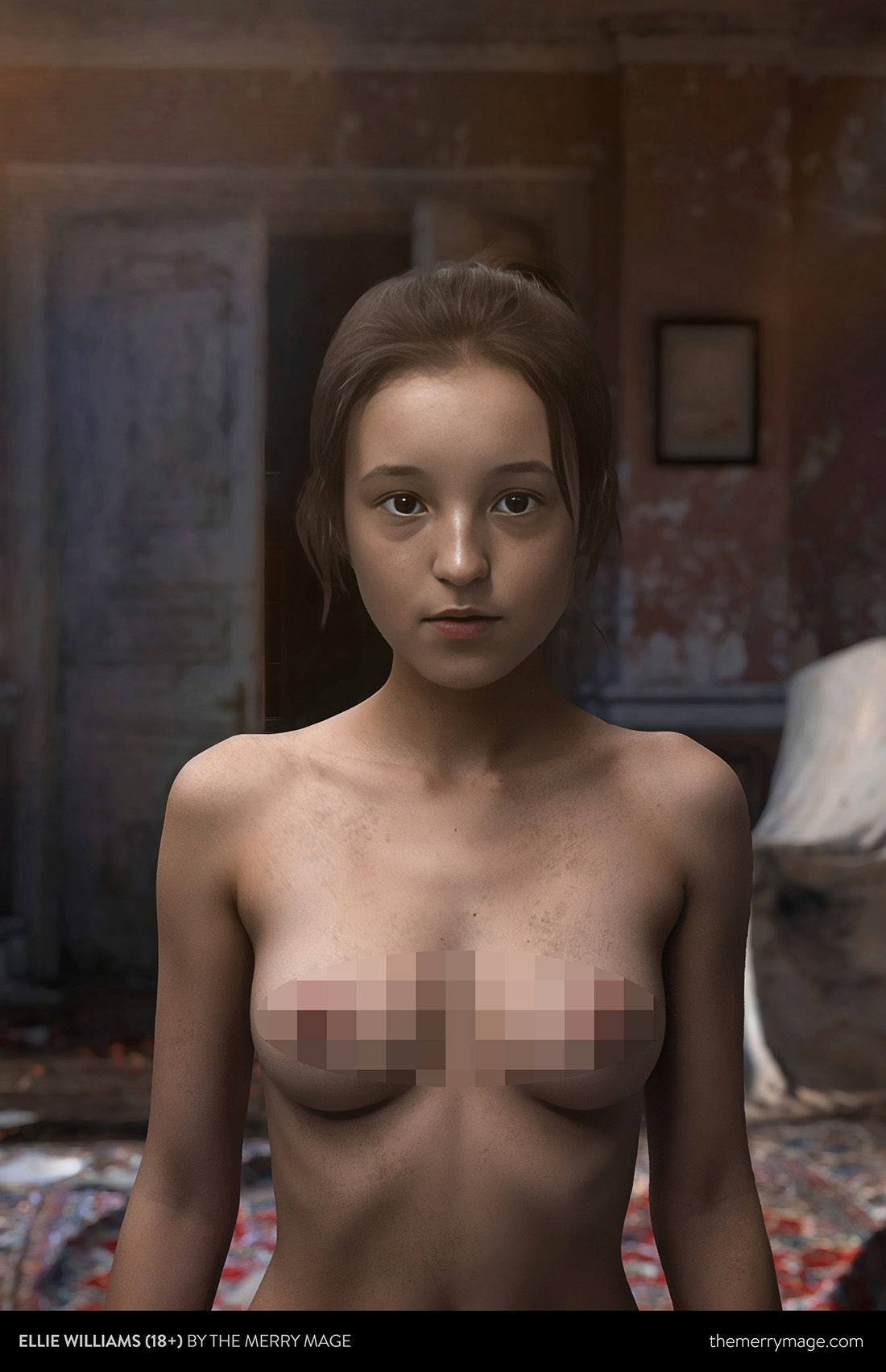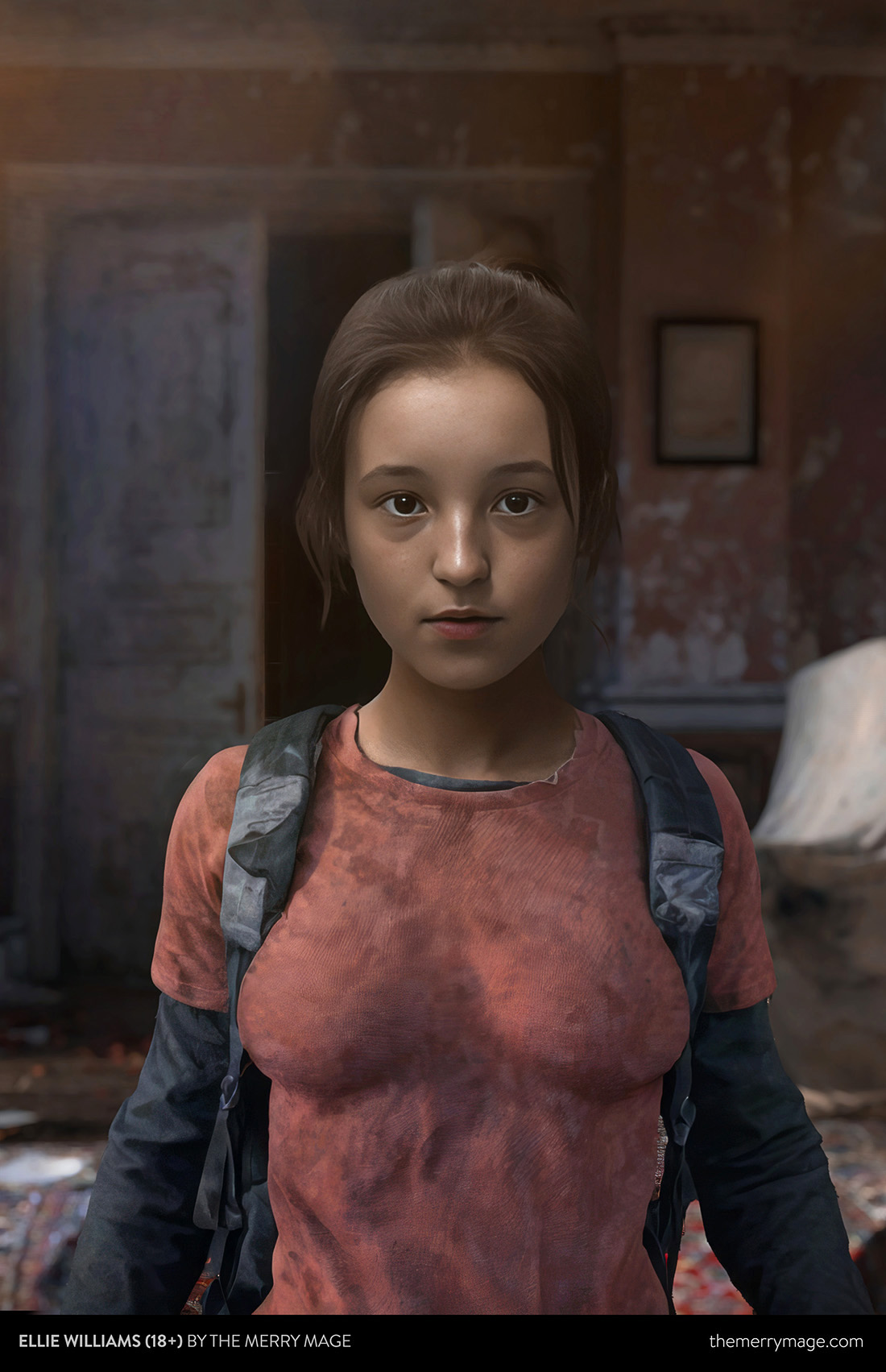 Scene 2: Tied up and helpless!
Before Ellie can get a better look, a shadow moves across her.
She momentarily feels a sharp pain in her head, then all goes black...
When she awakes, Ellie's head is throbbing and her wrists are aching.
Groggily she tries to move, but finds herself tightly tied with ropes, splayed open and vulnerable.
She moans, trying to wake up fully, and wishing she'd never left Joel.
That's when she hears it.
The faint clicking noise, first distant, then getting closer.
She holds her breath and tries not to move at all.
It's behind her.
Then comes the screech - it's located her!!!
Move the slider down to strip off Ellie's clothing!
Slide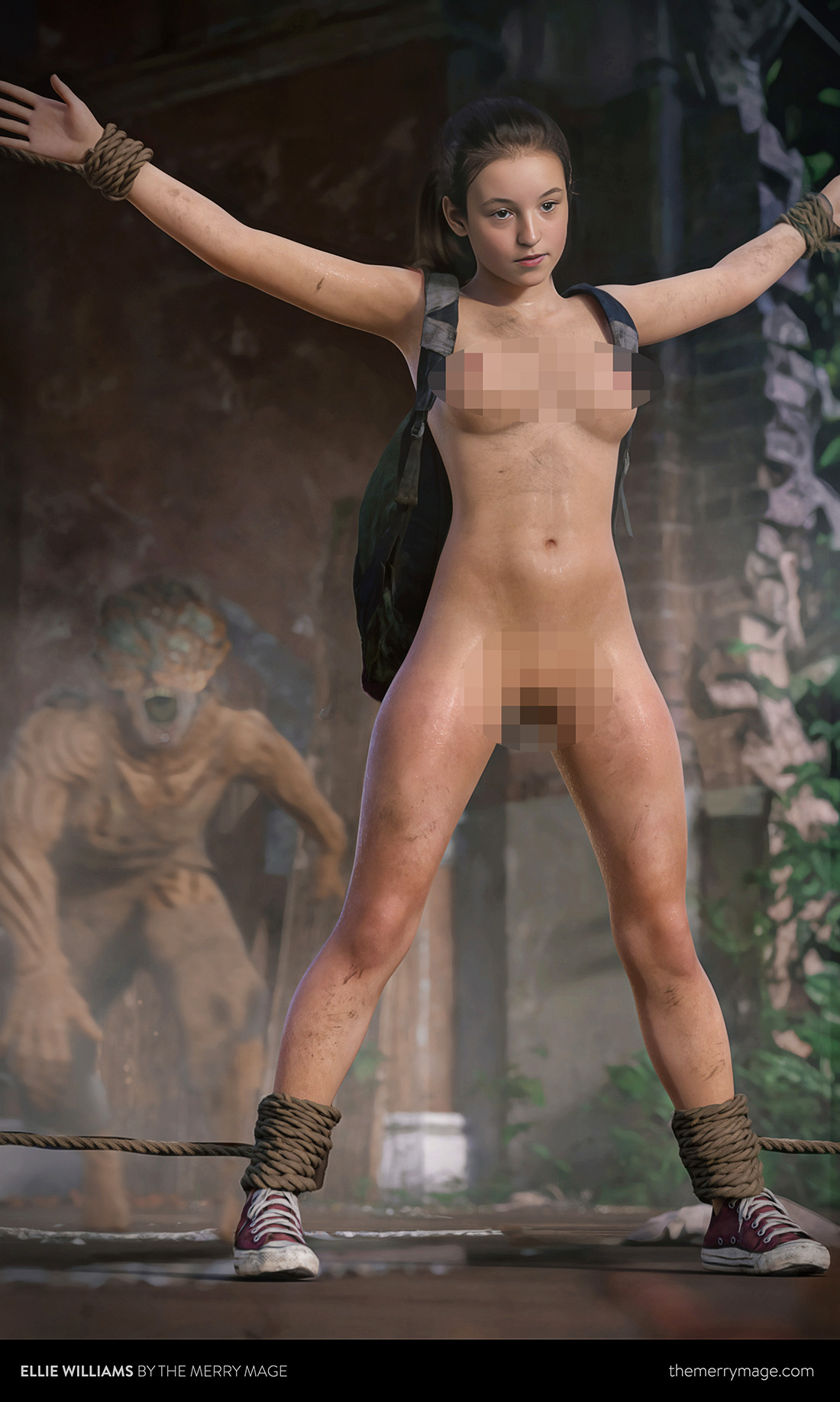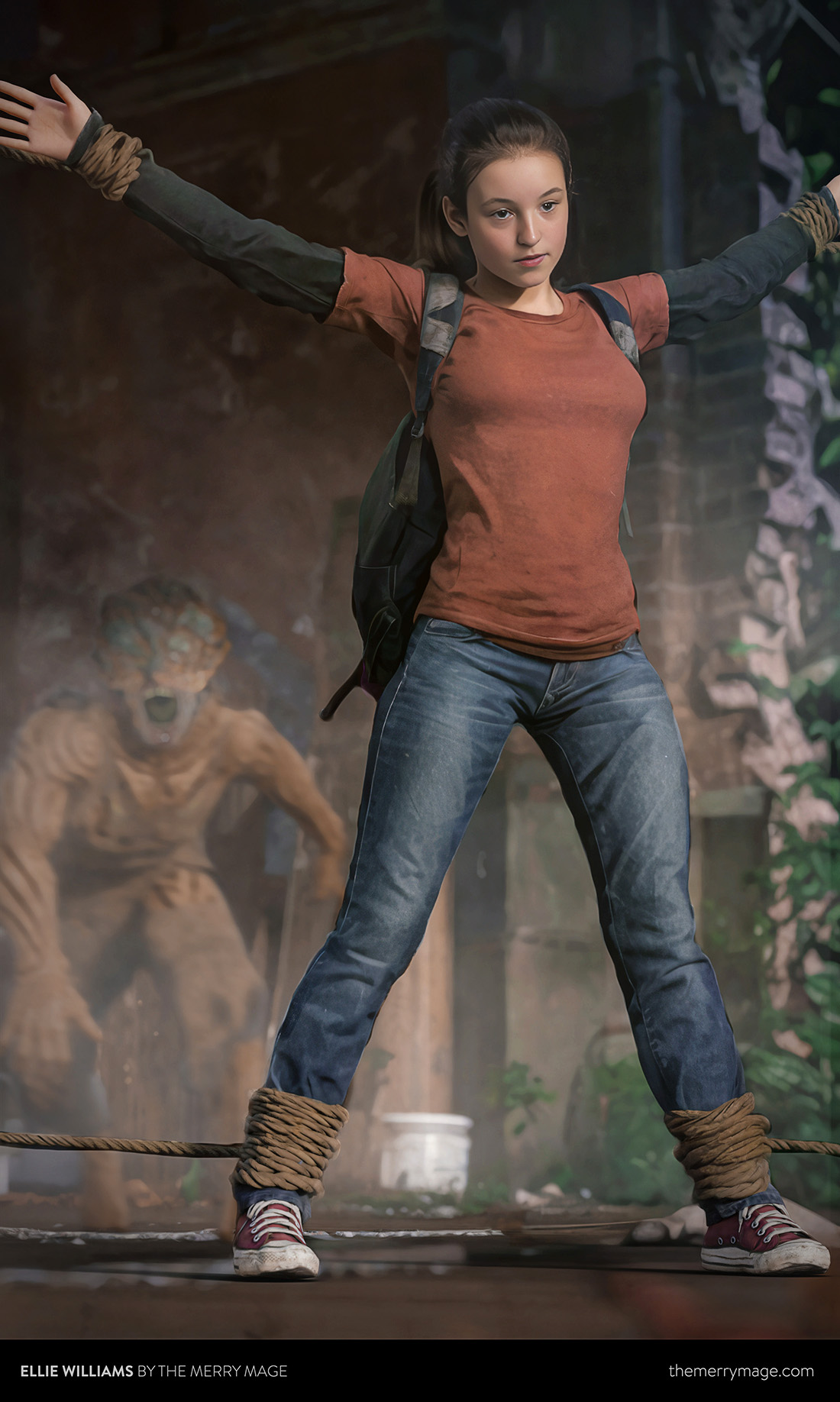 Scene 3: Groped!
Coming soon...
Scene 4: Ellie gets her first-time anal - full nelson style!
Coming soon...