This series is currently in progress.
Check back often for new scenes as I complete them!
Elizabeth Swann plots her sweet revenge...
Captain Jack Sparrow at first seemed charming and harmless, if a bit offensive at times.
But Elizabeth soon learned it was but an act.
After all, these were hardened pirates.
It all started on the captain's birthday, when rum was passed around to the men.
Before she knew what was happening, she was tied to the mast, stripped, and covered in their sticky cum.
She managed to escape that night... right into the clutches of a rapacious kraken.
Barely surviving being penetrated all the way through, she crawled back onto the deck of the Black Pearl.
But now she would take no more.
It is time for her to turn the tables on these vile scoundrels...
Scene 1: Hands tied behind her back, Elizabeth gets on her knees
First, Elizabeth needed her hands freed from the tight ropes that bound her.
She got on her knees and submissively told Captain Sparrow she had learned her lesson.
She would not try to escape again.
In fact, she would serve them... willingly.
Even enthusiastically.
The Captain regarded her change of heart with some amusement.
And then, to stop her begging, he filled her pretty mouth with his cock.
Slide the bar across to see her pretty mouth get stuffed with the Captain's cock!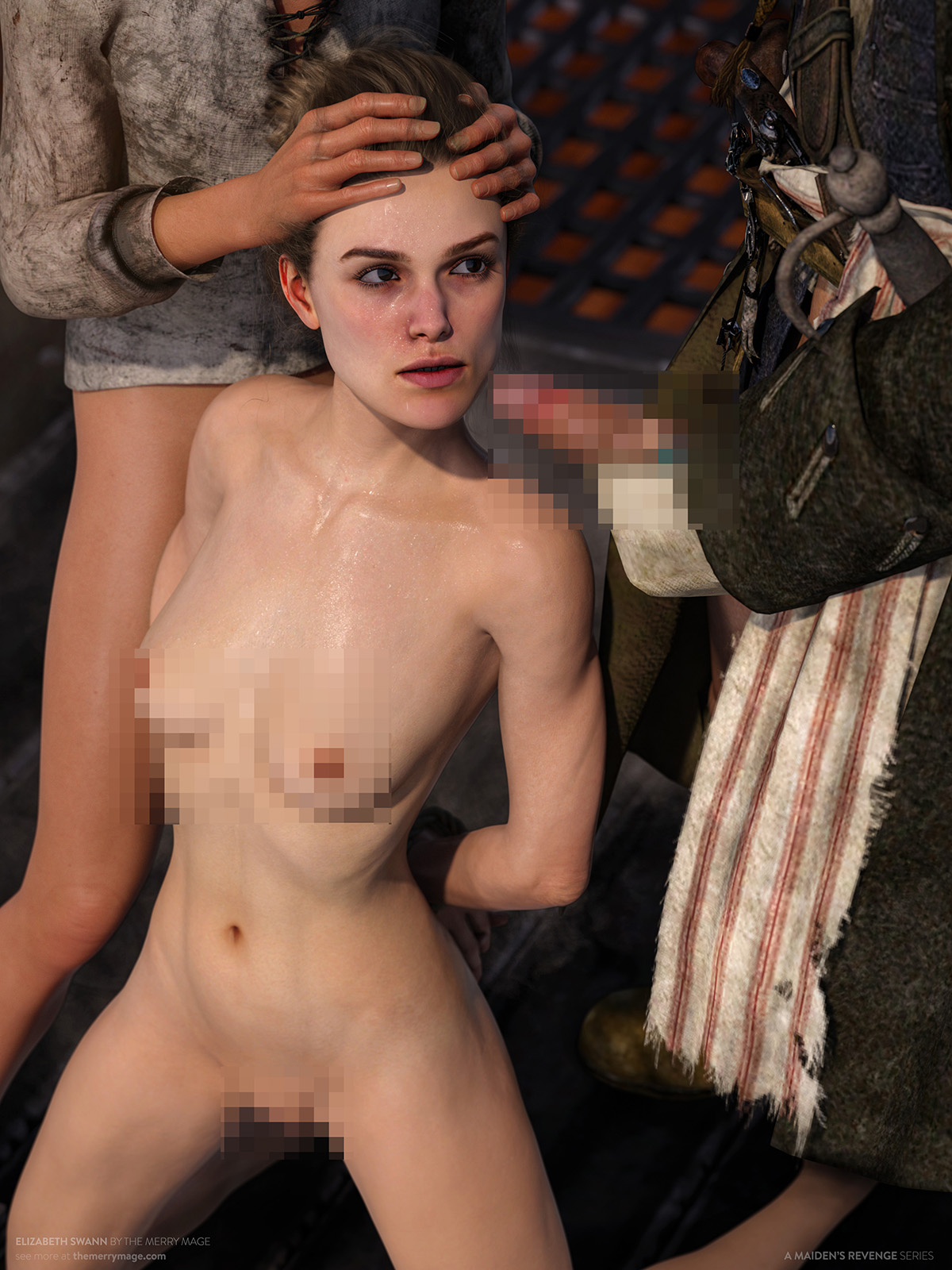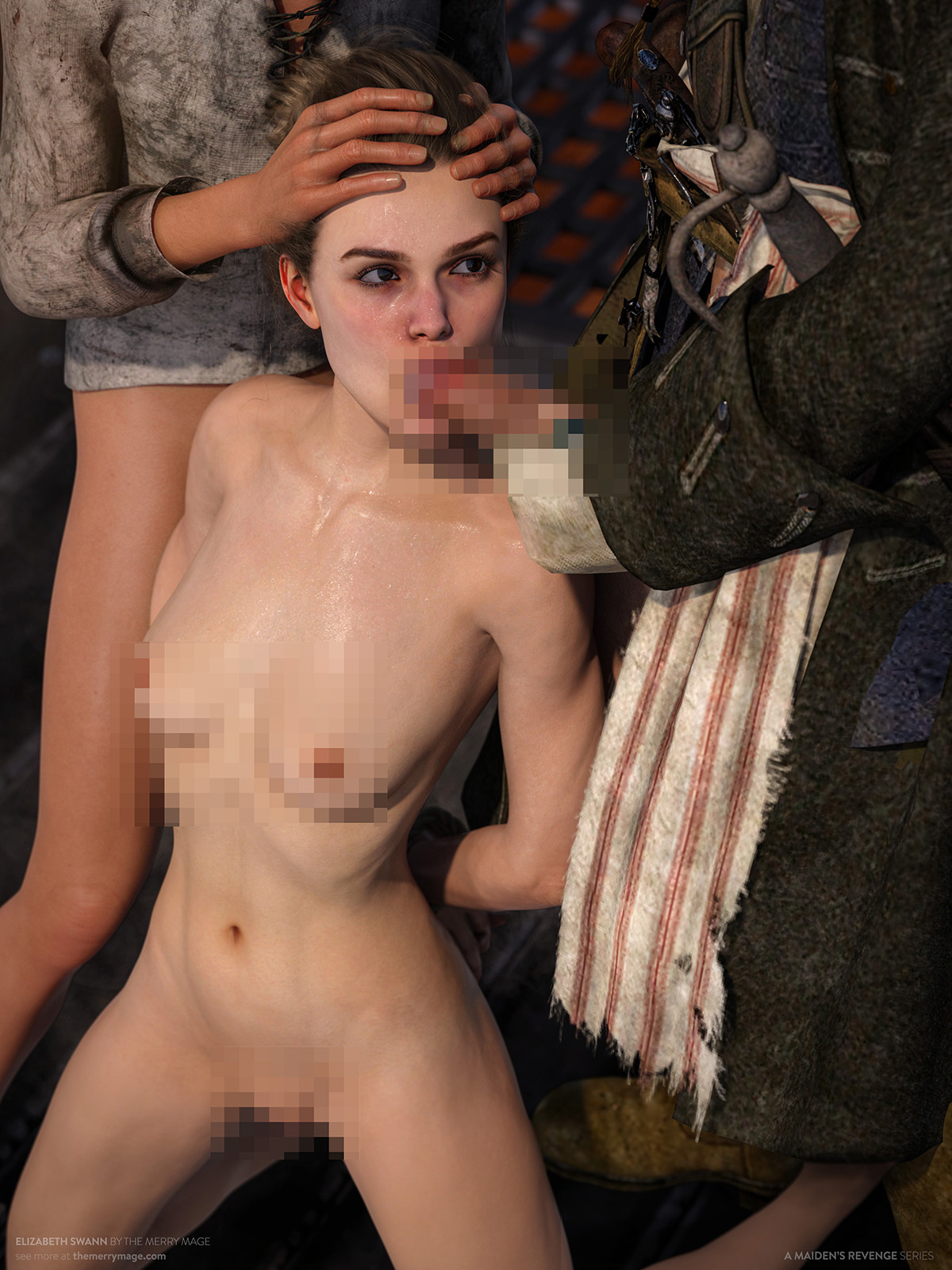 Scene 2: Elizabeth rides hard cock to earn their trust
Animated Video Scene
Captain Sparrow, now thoroughly enjoying himself, tells Elizabeth he'd be more than happy to let her prove herself trustworthy.
He calls over a crew member and tells Elizabeth to mount his cock with her little cunt.
She asks if she could be untied, but Jack refuses for now.
So Elizabeth steels herself and climbs on the stinking pirate, feeling his hardness slip deep inside her.
She rides him and tries her best to look not utterly revolted.