SCENE 125
Naru gets stripped, throated, and splattered with thick ropes of cum
Three Predators land their ships not far from Naru's village.
They have agreed to a contest between them:
To be the first to capture and impregnate the one who slayed their kinsman.
Unaware of the danger, Naru is collecting herbs in the forest.
One of the Predators captures her and binds her hands to her neck, before stripping off her clothes.
Then, being unfamiliar with the human anatomy, he gets a bit confused which hole to cum in.
Seeing her mouth open as she shouts at him, he shrugs, assuming this must be the one.
Naru gasps for air as he fucks her throat with his 16" ridged cock.
With a shout, he cums deep in her throat, then splatters her face with thick ropes of sticky cum.
Sensing his distraction, she leaps upwards, using the blades on his wrist to slash her ropes.
As he stumbles back in surprise, she slashes open his throat, using a dagger fashioned from the wrist blades of the first Predator (see Prey).
That night, her village celebrates as she brings back yet another severed head.
But her celebration doesn't last long...
** Stay tuned for a future installment of Prey 2, featuring the next Predator's attempt to breed her **
Slide the bar across to strip off Naru's outfit! (If you don't see the slider module, refresh the page)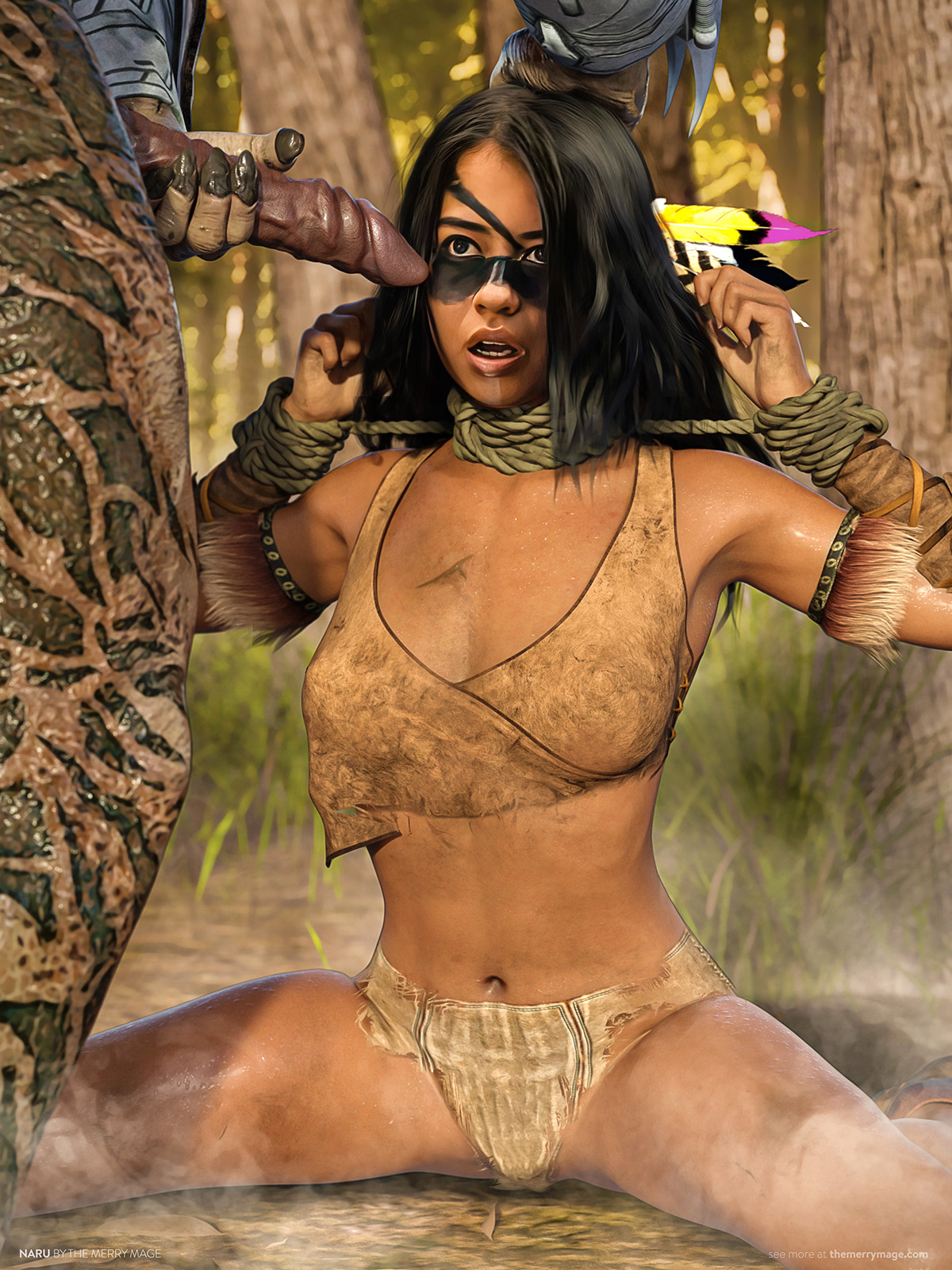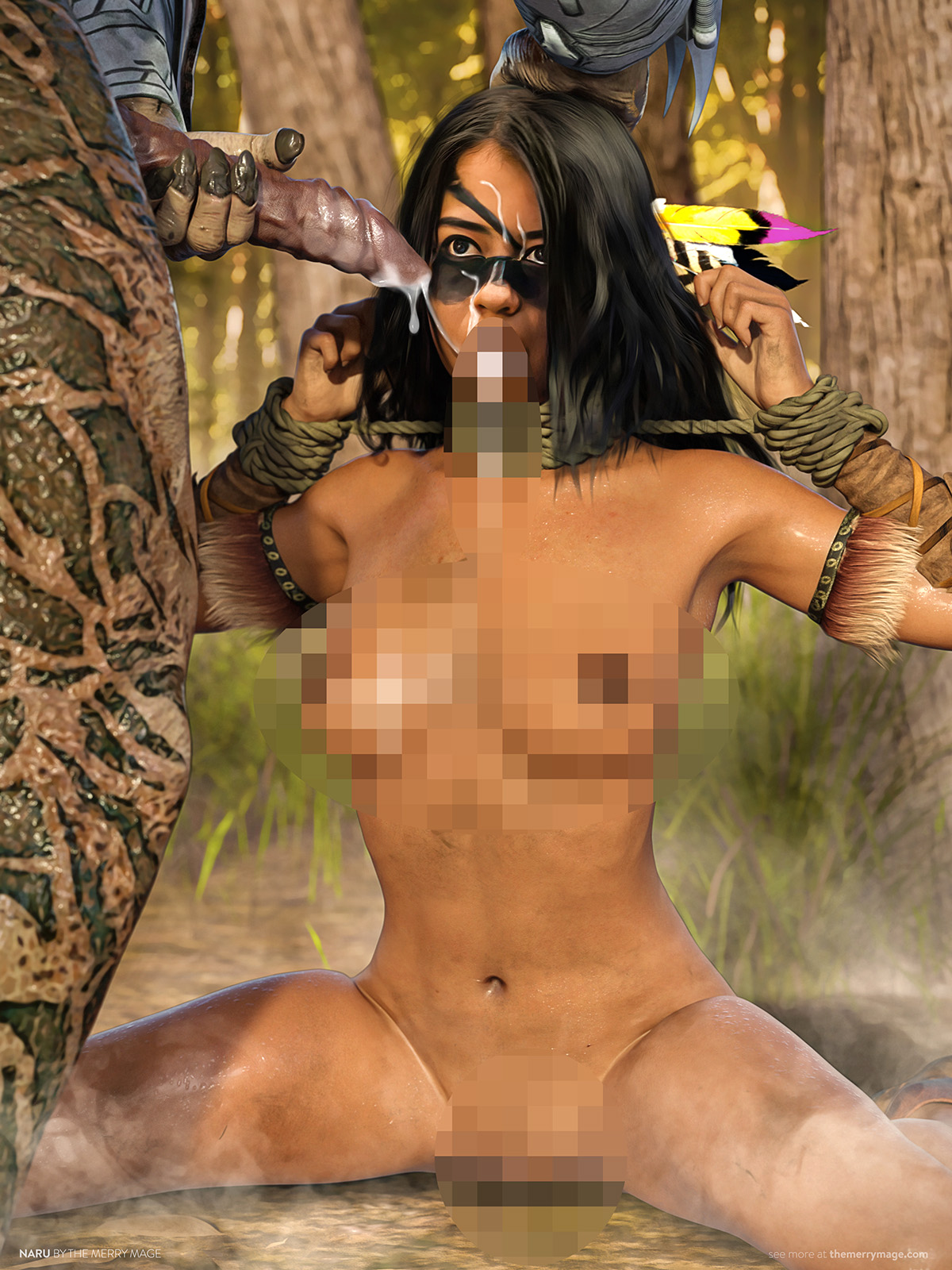 Naru gets throated by a 16" inch alien cock
Slide the bar across to strip off Naru's outfit! (If you don't see the slider module, refresh the page)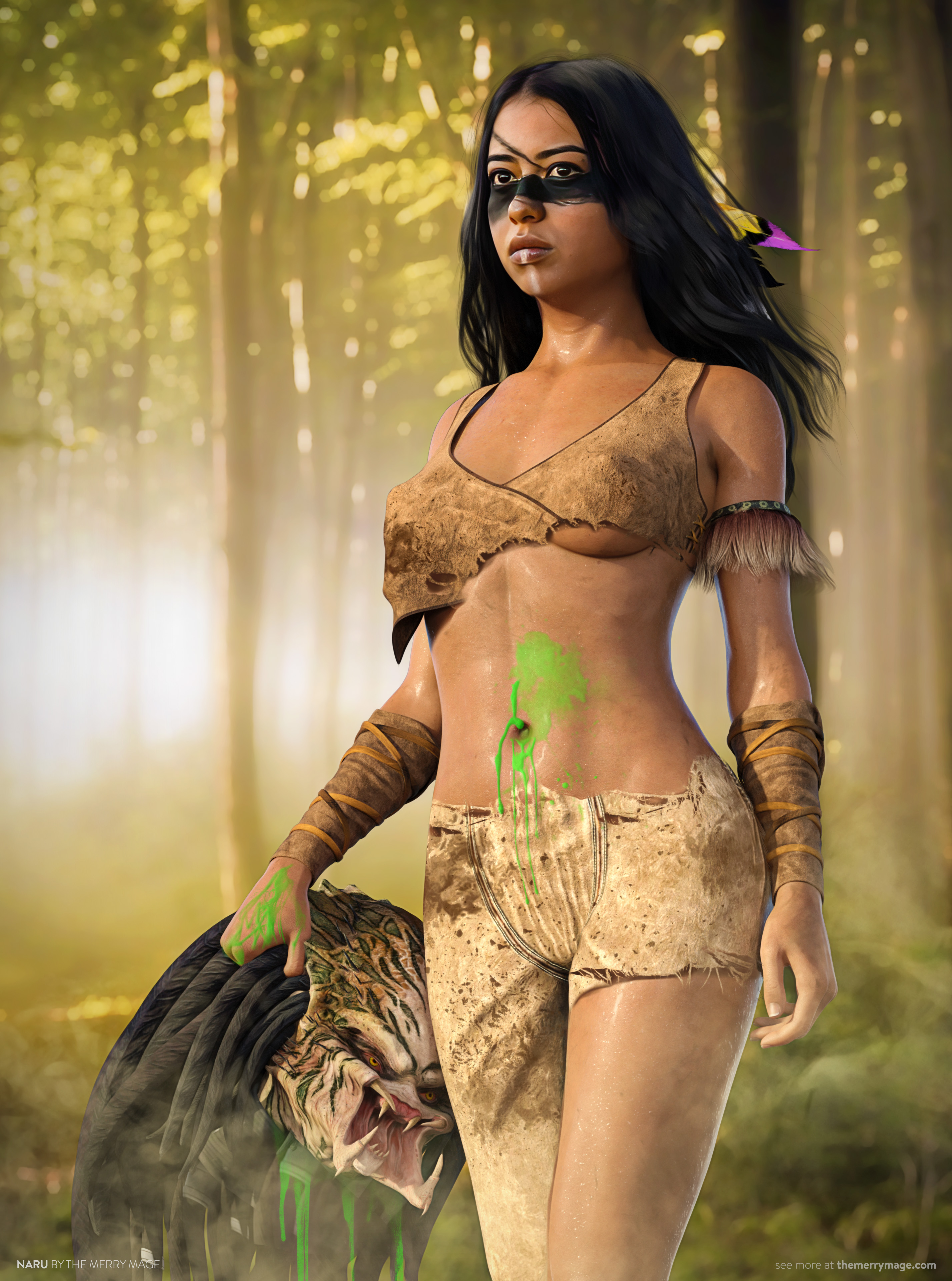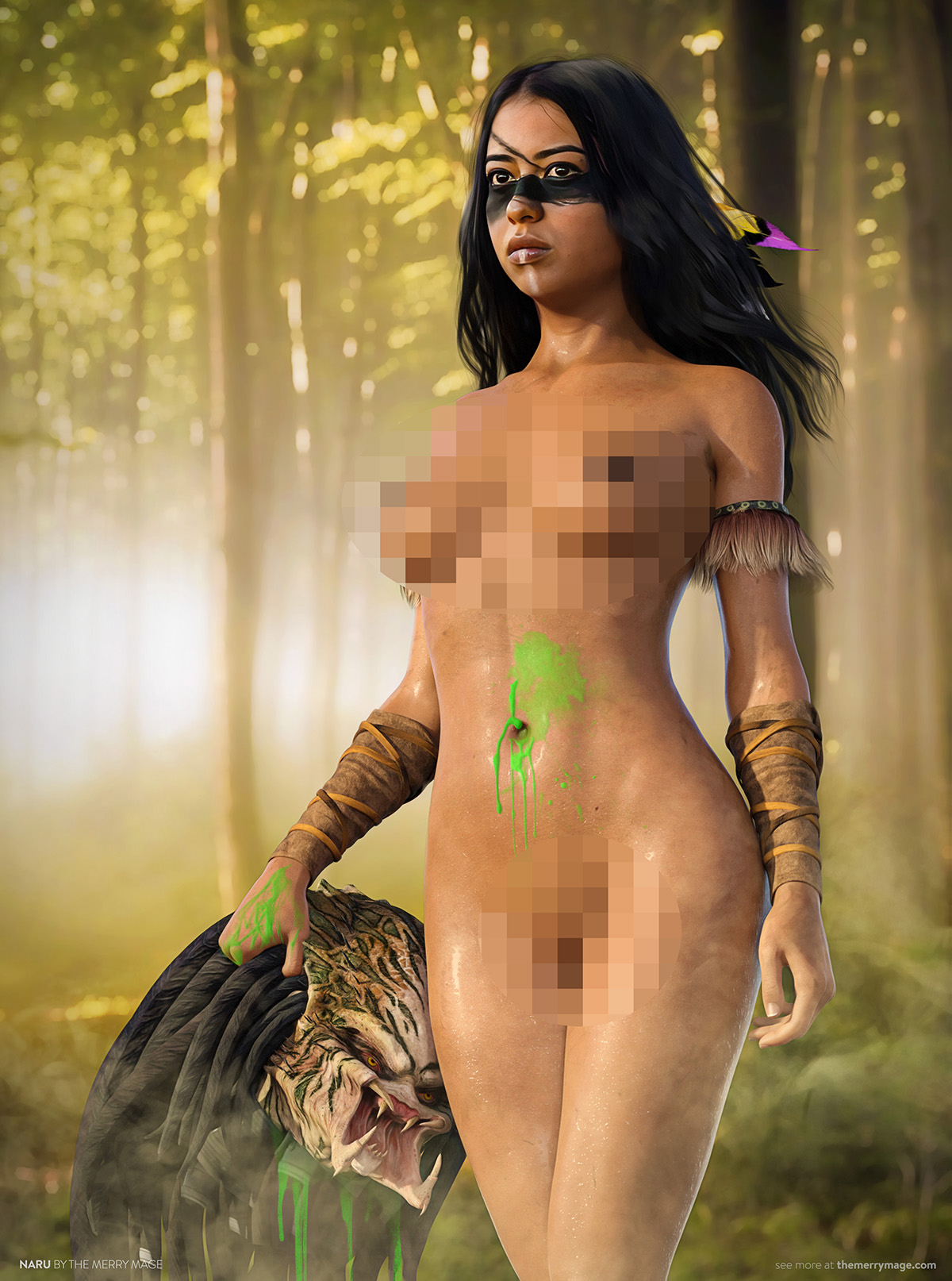 ** More scenes coming of Naru's encounters with Predator #2 and #3 **