COMING THURSDAY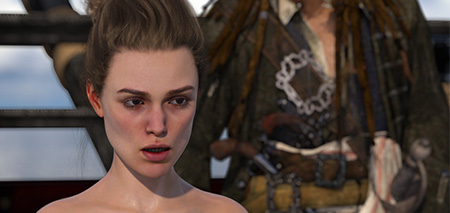 Captain Jack Sparrow finally unties Elizabeth.
But only to slide his cock into her quivering little ass.
She grits her teeth, biding her time.
She imagines all the ways she will get her revenge, and soon...
Watch a video of Jack plundering Elizabeth's tight pink asshole.
** This will be a fully animated video scene **
---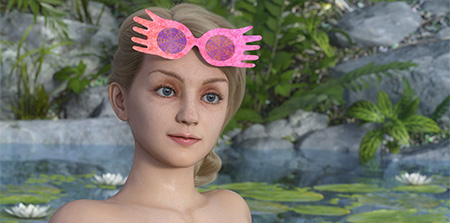 Next week we'll continue with Chapter 7: Bathtime with Luna!
She gets naked and soapy in the bath, bending over and giving you the perfect view.
Do you use ghost cock to fuck her little pussy?
Or do you give her the real thing?
Note: Luna and all characters are 18+ in this game
New for 2022:

Animated Scenes!



I'm super excited to announce that I'll also be creating 2 animated scenes per month now.
Here's a teaser of my first one of Kate Bishop getting her first-time anal:
NEW SCENES & SERIES

(From 2022)
In my newest game, you play Harry Potter and you've just acquired a dangerous manual of dark sex magic.
Explore your darkest cravings and compel the girls to satisfy them all!
Are you up to the challenge?!
Featuring: Hermione, Luna, Ginny, Cho, Patil Twins, and Tonks
In my first virtual sex game, you are a Sith apprentice who has captured Rey.
To turn her to the dark side, you'll need to surface her suppressed desire to be sexually dominated.
Are you up to the challenge?!
Featuring: Rey Skywalker
FEATURED HEROINES
Here's the list of who I've featured (bolded) or will be featuring:
Harry Potter: Hermione, Ginny, Luna, Cho, Tonks
Star Wars: Rey, Padme, Ahsoka, Princess Leia, Jyn
Game of Thrones: Sansa, Arya, Dany, Margaery, Cersei
Disney: Elsa, Anna, Rapunzel, Cruella de Vil, Jasmine, Moana, Mulan, Ariel, Violet Parr
Marvel: Black Widows (Natasha & Yelena), Wanda/Scarlet Witch, Captain Marvel, Mantis, Gamora, Agent Carter, Kate Bishop, Echo, Wasp, Valkyrie, Shuri, MJ, Jane Foster, Psylocke, Rogue, Invisible Woman/Sue Storm
DC Comics: Harley Quinn, Wonder Woman, Ratcatcher, Jane (Doom Patrol), Batwoman, Catwoman, Supergirl
Various: Hitgirl (age 18+), Eleven (18+), Katniss Everdeen, Bella (Twilight), Elizabeth Swann (Pirates of the Caribbean), The Bride (Kill Bill), Arwen, Chani & Lady Jessica (Dune), Beth (Queen's Gambit), Veronica Mars, Faye Valentine, Yennifer & Ciri (Witcher), Ruby Roundhouse (Jumanji), and more!
Want to see them all?
UPCOMING VIRTUAL SEX GAMES
TBA (Black Widow)
TBA (Padme Amidala)
TBA (Sansa Stark & Arya Stark)
Any questions or feedback?
Drop me a line!